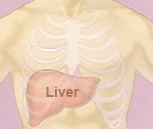 General diagnosis and therapy (for learning and applying):
What speaks for the liver meridian and how to treat liver-meridian complaints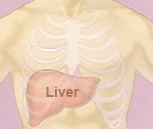 Main topic: Elasticity is limited - liver meridian acupuncture point
| | |
| --- | --- |
| | |
| | |
| | |
| | Blood flow impeded, blood pressure, varicose veins |
| | Inertia, diarrhea, hemorrhoids |
| | Nervous system complaints, lumbago |
| | Headache, migraine, stress |
| | Pressure, tension, blurred vision |
| | |
| | |
| | Digestion, metabolism, fullness, regurgitation, vomiting |
| | |
| | Cramps, missing rule, too strong period |
| | Pain, inflammation, prostate, urine, impotence |
| | |
Mentally:
Tension, tightness, oppression
Negativity, reproaches (oneself or others)
Nervousness, stress, frustration, overstrain
Unkindness, slight irritability, trouble, anger, fury
Bad sleep, drowsiness, dizziness
Depression, sunken posture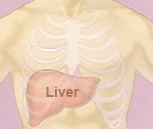 Liver-Meridian:
Elasticity
Metabolism
Detoxification
Main topic: Elasticity is limited - liver meridian
The liver externally opens into the eyes, controls tendons, and manifests in the nails. The liver meridian is connected to the eyes, and the visual ability mainly relies on the nourishment of liver blood. The eyes reflect the function of the liver. The function of tendons also depends on the nourishment of liver blood. Numb or spastic limbs will occur when there is not enough liver blood to nourish the tendons. Plenty of liver blood can maintain the nail beds pink and nail plates firm; dry, brittle, and deformed nail plates usually indicate insufficient liver blood.
The liver is related to anger. Anger is an emotion induced by stimulations. The liver is the most closely related to this. Extreme anger can damage the liver, causing dredging and upward flow of chi or qi and blood, indicated by a red eye and face or even fainting spells.