Join in! Do you know interesting posts? Your reviews are also in demand.
Successful treatments and treatments etc. can be presented here.
Everything that may be of general interest. For interesting suggestions just click here
Head, neck, throat, thyroid
A video that is fun.
Make the neck permeable to the head for energy.
If you follow the instructions, you will immediately feel one
strong animation of the neck and head. You can according to the author afterwards
"make wise decisions".
The neck muscles are worked on, the sides of the neck
just below the head and CV17, the lake of rest.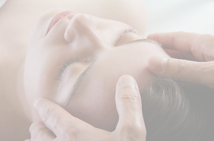 Relieve headaches with acupressure
Although German is spoken in the Swiss video, you can follow it well and join in immediately.
The following points are shown in turn:
Each point treat 20x clockwise and 20x counterclockwise
G21
Yintang
Taiyang
LI4
www.bodyteam.ch
Treatment of the thyroid gland.
In hyperthyroidism, one often emaciates.
In hypothyroidism, you often take.
This is a complaint, certainly
occurs more often.
In the following video will be a treatment of the point N27
presented. No rubbing, no moving, just holding.
An effective point even for shallow breathing, self-doubt,
constant self-criticism, pessimism.
Psychology: Nervousness, Stress, Fears, Better Sleep
Morning acupressure routine
A nice start in the morning brings momentum.
The kidneys as an important source of energy are rubbed,
while sitting, knees are massaged, calves with light fists
Tapped on top outside and bottom inside
as well as the head with the fingers a little knocked.
Sleep better.
If you can not sleep, try it
just the points shown here.
The following points are shown in turn:
TW15, (approximately) K1, LV3, B10, loosen neck briefly,
H7, Lu9,
Acupressure in stress: The following video is in the beginning something
long-winded. 1 cun = 1 thumb width, 2 cun = 3 finger widths,
3 cun = 5 finger widths. Finished. The video shows it more complicated.
But after that (from 1.12 min.) Come effective techniques for reassurance
with the points Pe6, K6, LV3 and effective stroking massages
on the wrist and fingertips.
Diabetes, Säure-Basen-Gleichgewicht
Diabetes more and more over 50.
The following video helps with diabetes.
It deals with CV6, St36 and Sp6.

Facial massage with Point Press with body points, B2, G1, St2, St4, GV27, CV24. The exact meaning and effect of the points can be found here: Main Menu "Points".
Weitere Videos und Beiträge folgen …